Cool Photos
New vines just after planting, summer 2014.
Amy planting the Chardonnay block.
A newly planted Chardonnay vine and diatomaceous earth rocks.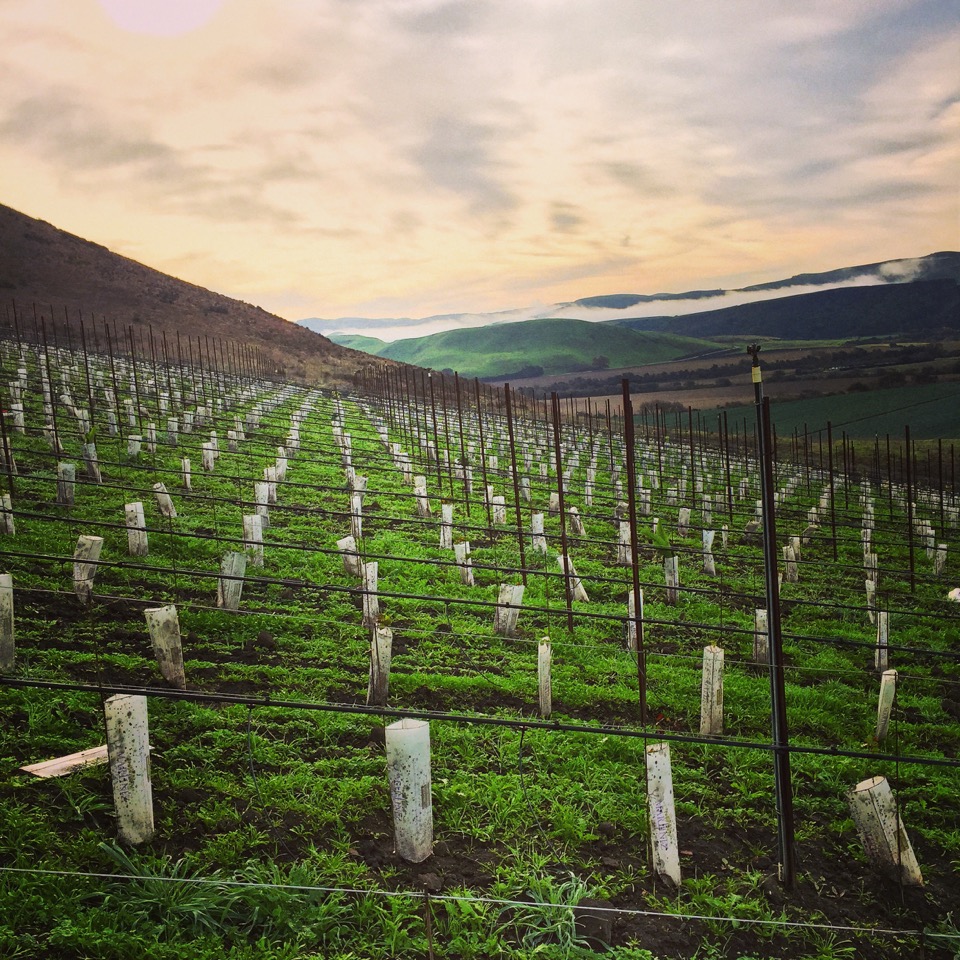 Our new vineyard planting, December 2013.
2015 Pinot Noir clusters: small, smaller, smallest.
2015 Roussanne cluster at Bien Nacido, just before harvest.
Our vineyard, summer 2015.
Whole Pinot Noir clusters after fermentation.
Amy hoeing weeds winter 2014.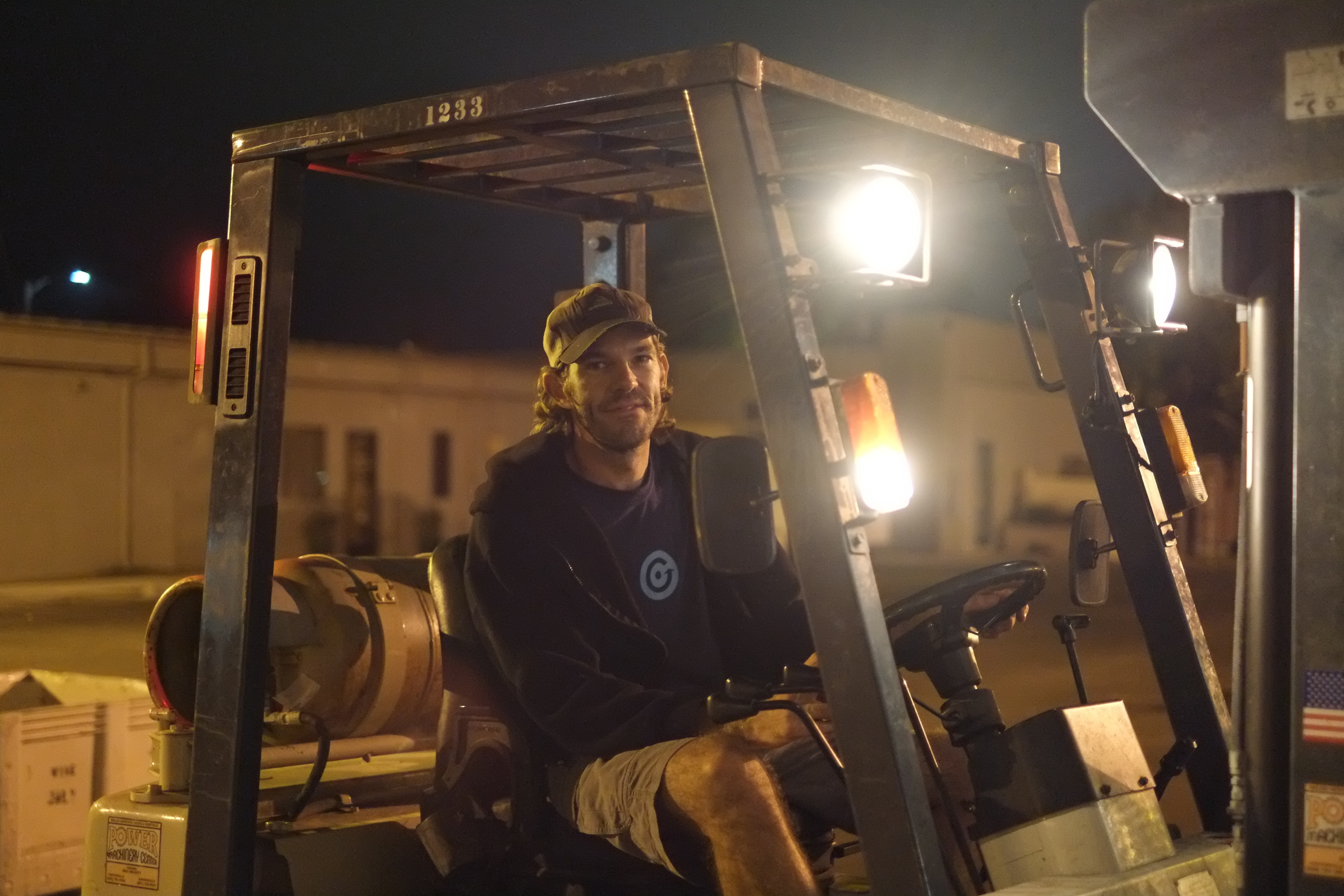 Peter, late night on the forklift, harvest 2014.
Weed control around the new vines fall 2013.
Land owner Fred Hayes and Peter.
Ghoulish Amy, harvest 2015.
Harvest Chardonnay at night, September 2017
Amy and Bubbles taking a rest, harvest 2017